We all know that almost any time you see a photo of a woman, whether it's in a magazine or on a website, she has been photoshopped. This has provided terrible messages to the world, telling women that they have to strive for bodies that are completely unrealistic. It tells them that they have to look a way that is physically impossible, and it harms a lot of self esteem.
However, in the past year or so, I have noticed a lot of celebrities standing up against this idea. Jennifer Lawrence, Kelly Clarkson, Kate Winslet, Keira Knightley, and Jessica Simpson, just to name a few, have all spoken out against photoshopping to make them look flawless. I can't tell you how happy I am that people are finally doing this!
Something new that made me very happy today: Aerie, American Eagle's lingerie brand, is not retouching its models for its new campaign.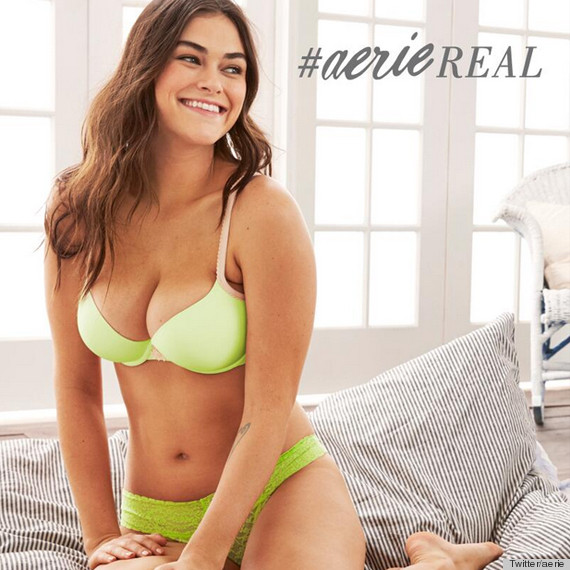 Photo: http://i.huffpost.com/gen/1569269/thumbs/o-AERIE-570.jpg?8
The models are still beautiful of course, but that's the whole point. No one needs to be retouched to be beautiful.
Photo: http://s3-ec.buzzfed.com/static/2014-01/enhanced/webdr02/21/12/enhanced-buzz-2816-1390326894-11.jpg
Thank you, Aerie.
Photo: http://www.venusbuzz.com/wp-content/uploads/aeri-campaign.png?ae345b